Rick Petford
Marketing Consultant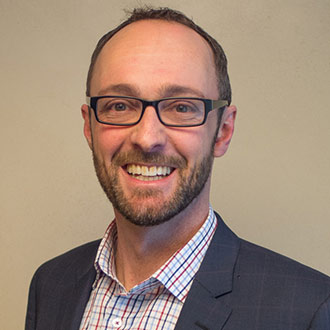 Rick Petford has 20 years of solid marketing experience gained in the UK and New Zealand with successful companies including: Canon, Legal & General, Sovereign and Ricoh. In addition, Rick is degree-qualified, with a Bachelor of Commerce, majoring in Marketing from Otago University.
He provides expert cost-effective advice and 'hands-on' help to organisations that want to gain new customers and develop stronger relationships with their current ones. Support provided ranges from specific requirements – such as copywriting fresh content for websites – to the development and execution of complete marketing strategies across digital and offline channels.
Rick's wide experience includes:
Copywriting search engine optimised (SEO) web content, incl. blog posts and case studies.
Website management and development.
Social media management.
Google Adwords and LinkedIn pay per click (PPC) advertising.
Marketing campaigns (including: email, social media, press, direct mail and radio).
Sales collateral (including: customer case studies (written and video), brochures and flyers.
Sustainability leverage.
Customer communications and insight.
Brand management and development.
Rick's achievements include developing unified branding and communication of a previously disparate range of services – which was highlighted as Ricoh global best practice, and while at Legal & General in the UK, where Rick was responsible for life insurance marketing for the company's highest profile partner – Sainsbury' Bank, he exceeded sales targets through effective online and offline marketing communications, including: in-store, direct mail, SEO and website conversion optimisation.
Rick is known for his excellent planning and attention to detail – which ensures that projects run smoothly and the end results delight his clients.
When Rick isn't creating practical and brilliant marketing solutions for his clients, he can usually be found with one or both of his young sons – teaching them to surf/ride their bike/play guitar/gain a PhD.
We'd love to meet you
Let's talk. Contact us today to discuss how a GoodSense marketing consultant can help your business. Call us on 09 973 0960 or email kath@goodsense.co.nz.