Moumita Das Roy
Marketing Consultant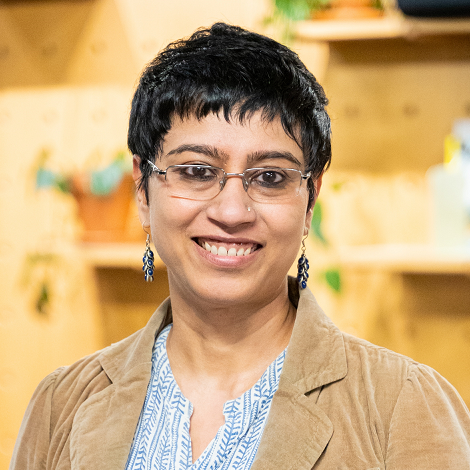 Introducing
Moumita Das Roy
Moumita Das Roy is a cross-industry marketer with local and international experience with B2B and B2C audiences across the Nonprofit, Media, Advertising, Telecom, and Manufacturing sectors.
Moumita has a Master's degree in Business Administration. She studied Statistics in college and her first job was as an advertising copywriter. She brings her left-brain-right-brain balanced approach to her work. She says, "My mantra is to grow and nurture brands I work on, as my own."
Moumita started in Advertising – BBDO then Ogilvy, working in diverse industries and multiple channels of communication, studying brands and businesses, mapping competition and cultural conditions to understand what motivates people to choose one brand over the other. She has a fascination for an omnichannel marketing approach, creating lucrative go-to-market strategies without compromising on the big brand picture.
She has worked in dynamic industries like media with The Walt Disney Company (Star TV) and telecom with Tata Docomo and Virgin Mobile.
Beyond her corporate roles, Moumita is an NZQA certified tertiary educator and workplace trainer. When not working she is volunteering her time and skills with various for-purpose and not-for-profit organisations such as Volunteer Service Abroad (VSA), Volunteering New Zealand, Marketing Association, NZ, and Ako Hiko Education Trust.
We'd love to meet you
Let's talk. Contact us today to discuss how a GoodSense marketing consultant can help your business. Call us on 09 973 0960 or email kath@goodsense.co.nz.