Karen Short
Client Strategy Director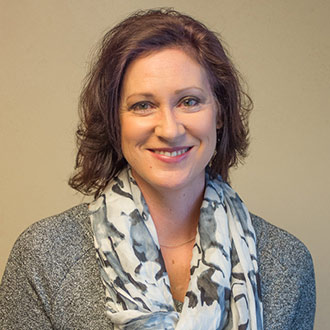 Karen Short has over 25 years' experience at the cutting edge of marketing. A former corporate marketer, Karen has held senior roles within organisations in New Zealand and the UK, including The National Bank, Vodafone and AMP.
Since establishing herself as a marketing consultant in 2001, she has provided independent strategic guidance to large organisations such as Air New Zealand and Noel Leeming as well as more than 80 medium and small businesses across a range of industries. These include financial services, telecommunications, business services, travel, residential building, retail and fast food along with several high profile not-for-profits.
Karen has provided practical marketing brilliance as part of the GoodSense team since 2007.  As Client Strategy Director, she both delivers projects herself and oversees other GoodSense consultants, providing support, peer review and a strategic overview for clients.
Her experience spans strategic marketing and business planning, brand strategy, website planning, market research, marketing communications, digital marketing, project management and product management.  She has also managed major technology and communication initiatives, such as the development and launch of AMP Banking's retail offerings in NZ.  Karen has been involved in developing and executing winning strategies for multiple new-business start-ups and has a wealth of experience in building strong brands from the ground up.  She is passionate about putting the customer first, helping businesses stand out from the competition.
Karen holds a BMS (Hons) from Waikato University, majoring in Marketing and International Management, a Certificate in Sustainable Marketing (Dist) and an Advanced Certificate in Internet Marketing (Hons).
Karen is known for her ability to quickly evaluate a company and its unique challenges and opportunities by asking the right questions, enabling her to set strategic direction and tactical plans that achieve results and drive sales.
We'd love to meet you
Let's talk. Contact us today to discuss how a GoodSense marketing consultant can help your business. Call us on 09 973 0960 or email kath@goodsense.co.nz.