GoodSense marketing grows links in a B Corp sustainability supply chain
It was exciting to find that within our first six months of being a Certified B Corporation ( B Corp ), GoodSense had grown new links in a sustainability supply chain. As a marketing company, we'd both bought services from a fellow B Corporation – Brightly – and been chosen by a B Corp – Method Recycling. It's been powerful to experience the B Corp ethos of B Corporations working together as part of our shared commitment to grow a more sustainable economic system.
GoodSense buying from a B Corp
In late 2022, GoodSense was looking for IT support for an internal systems upgrade. We wanted to provide more integrated office services for our growing sustainability marketing team. Early in our B Corp Certification journey, in March 2021, we'd met Mike Carroll, founder of Brightly, at the Sustainable Business Network and MBIE's Climate Action Toolbox launch event in Tāmaki Makaurau / Auckland. We'd contributed a case-study to the Toolbox on how our work-from-home model has served our team and the climate well since we launched.
Back then it wasn't the IT systems that support our sustainability marketing work we needed help with. Our big GoodSense project at the time was how best to realise our B Corp Certification ambitions. Mike, having steered Brightly through their B Corporation process, was generous and useful. His advice and kindness was invaluable, especially because B Corp's how-to tools weren't as advanced back then and it pre-dated B Lab Australia and Aotearoa having a staff member on the ground here.
We found Mike and Brightly just as brilliant when we chose them to help take our IT systems to the next level.
They listened carefully to what Lou, our Practice Manager, wanted and met our needs far more comprehensively than any of the other potential suppliers we spoke to. They understood us and we felt as if we had allies from the beginning. Shared values around waste and tech ethics, as well as their own experiences with working-from-home really helped. The service was skilful, tech-agnostic, gave us what we needed and made the process painless – and it was even mostly fun! We love the outcome and that we've achieved it with an organisation that shares our values and is on the same bigger purpose mission.
GoodSense being chosen by a B Corp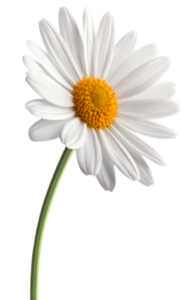 In December 2022, we were approached by Wellington-based B Corp, Method Recycling. They had an exciting initiative launching trans-tasman in March 2023 and had decided to outsource the extra sustainability marketing support they needed, rather than recruit. Method Recycling had learned about GoodSense through the B Corporation network. They told us our B Corp Certification made choosing to buy from us easy because, in effect, the due diligence was already done. Our B Corp status gives them third-party certified quality assurance of our environment, community, governance, and customer standards.
In the following months, we co-created with the Method Recycling team the benefits story and marketing communications plan to launch their new Method Insight tech. Method Insight gives organisations the bin-by-bin data to cut waste.
Through our co-creation approach we got to learn directly from the founders and the sales team, to make our work as good as it could be. We operated as an extension to Method's wonderful in-house marketing team (Lee, Kent and Kalypso – you ARE wonderful), collaborating closely to create website and blog content and to run social media and media relations activity.
The shared goals and passion for reducing waste and climate emissions between the two teams, as well as cultures of collaboration toward the common good, served the project well. Not only has the work been important, fun and satisfying but we've made our client happy. Here's what they said on LinkedIn last week. Thanks so much Lee and the team!

Growing an economy that's better for people and the rest of nature
At GoodSense we've been part of the sustainable business community since we started. We've both bought from companies and been chosen by companies because of sustainability credibility. We think B Corp takes this a step further for two reasons. First, because it's a third party certification that evaluates companies against a holistic set of criteria using a rigorous process. Secondly, because of the strong shared purpose B Corp Certified businesses share as a community. To work together, in multiple ways, to grow an economy that serves the world better. We're blooming stoked to be part of it.
You can find out more about Brightly here and Method Insight here or discover other B Corps here.
If you'd like to talk about our B Corp journey at GoodSense, or about how we can help you and your team with marketing sustainability, please contact us. We'd love to help.