Find out more about the Sustainable Marketing online course and sign up today at
the Marketing Association, the Sustainable Business Network or with GoodSense Learning.
Why sustainability is a major marketing opportunity
We don't buy things the way we used to.  The evidence is overwhelming and no longer just anecdotal.  As analysis by Nielsen of year-on-year retail sales data for a large cross-section of consumable and non-consumable categories in nine countries showed last year:
• Products with sustainability claims on the packaging sold 2% more
• Products that promoted sustainability actions through marketing programs sold 5% more
• Products WITHOUT sustainability claims or marketing sold just 1% more
This sales trend data reflects Nielsen research findings from last June polling 30,000 consumers in 60 countries to show on average 55% of global online consumers are willing to pay more for products and services from companies that are committed to positive social and environmental impact.  The Asia-Pacific region had the highest willingness, with 64% prepared to pay more.  The same research showed 52% of global respondents claim to check labels and packaging for social and environmental commitment.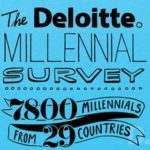 And the trend is accelerating. In January 2015 Deloitte published their fourth annual 'Millennial' generation survey, sharing the views of 7,800 people from across 29 countries born after 1982, and reporting "75% of Millennials believe businesses are too fixated on their own agendas and not focused enough on helping to improve society."
This is why the Marketing Association and the Sustainable Business Network have joined forces for the first time in NZ to promote the GoodSense Learning course 'Sustainable Marketing', thought to be the world's first online professional course in 'green marketing'.
As Marketing Association CEO, Michael Pryor says, citing Colmar Brunton NZ's findings in our local market:
"When almost two-thirds of NZ consumers can't name a brand leading in sustainability, there is a major opportunity for business to gain competitive advantage."
NZ marketers can now learn the approaches generating the most success and the pitfalls to avoid with Sustainable Marketing. The online course trains marketers how to adapt to the growing consumer and commercial concerns about sustainability, how to avoid the dreaded 'greenwash' and lead their brands to success.
GoodSense Learning created the course, pulling together expert sources, examples, interviews and case studies from across the world, to give marketers the skills and insight to help lead this change.  If we don't help our companies adapt we'll be missing out on the most exciting opportunities for innovation and the most fascinating communication challenges our careers will present. By embracing sustainability, marketers can thrive and do our professional duty by our customers.
You can read more about the course sign up online with:
the Marketing Association
the Sustainable Business Network or
direct with GoodSense Learning.