Don't greenwash – you'll make yourselves look like idiots
Radio NZ The Detail interview with GoodSense
"If you're feeling misled by eco claims, you probably are – and NZ law is on your side." 
When Jessie Chiang of Radio NZ invited us to talk greenwash with her for The Detail we were happy to help.  If you're trying to make your brand seem better for the environment than it really is, even by using leaves on your packaging or making vague overall claims like eco-friendly, then you're guilty of greenwash.
As our MD says in the interview, greenwash is a problem because "not only does it mislead people but if they find out they've been misled, then they feel bad."
"Don't overstate the case because you spoil it for everybody, and you make yourselves look like idiots."
Greenwash is not only bad for your reputation but can hurt your bottom line too.  Environmental claims are covered by the Fair Trading Act and Commerce Commission cases brought under the Act cases can see businesses can be fined up to $600,000 and individuals up to $200,000 if they are found guilt.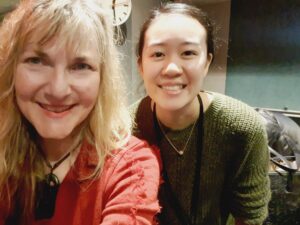 Take care with any eco claims
Even well intentioned businesses can fall foul of the law in their enthusiasm to promote sustainability.  Generic woolly claims like 'eco-friendly' and 'better for the planet' are specifically ruled out.  All environmental claims must be accurate, scientifically sound and substantiated, which means advertisers need evidence on file of why your product is better environmentally.
You must:
Be truthful

Be accurate

Be specific

Substantiate claims

Use plain language

Not exaggerate

Take care when relying on tests or surveys
You can read the full guidelines specifically for companies making environmental claims here.  You should also follow the ASA, the marketing industry's self-regulatory guidelines here, specifically Rule 2.
Greenwash cases 
Recent Commerce Commission cases with a sustainability / natural product focus include Glopac, who were formally warned about their environmental claims, because their takeaway coffee cups are not currently accepted for recycling in NZ. They had relied on German market research. However the NZ law expects our reality here in Aotearoa to be recognised in claims.  
In June 2020, Auckland Commercial Solar received an official warning from the Commerce Commission that its unsubstantiated claims about the monetary savings and carbon emissions from its installations were likely to have put the company in breach of the act.  Based on changes the company advised changes it was making as a result, the Commission decided not to take the case further. 
Cases do lead to prosecution though.  The NZ Health Food Company were fined $377,000 under the Fair Trading Act for featuring New Zealand landscapes and including comments like 100% NZ.  While their royal jelly capsules were made and packaged here the ingredients were mainly from overseas. They were fined because their packaging implied the whole of the product was local.  
More on avoiding greenwash
For more on how to spot greenwashing, what marketers can do better and what accreditations to look out for listen to Radio New Zealand's The Detail online here. 
If you'd like a free confidential opinion on your own green marketing claims or to talk more about marketing sustainability, please do get in touch.