Choose your marketing channels! What media mix is right for your marketing?
In the last week, we have helped
the Sustainable Seas National Science Challenge get the research by Prof Kura Paul-Burke on mussel bed restoration and Matauranga Māori covered by Waatea News
Penergetic NZ, an OANZ organic certified agricultural supplement with their email marketing, and
secure a free bonus month of outdoor advertising in the campaign we created and managed for Catalyst Cloud.
and more.
The marketing channels in the examples above include PR / Media Relations, Email and database marketing, and outdoor advertising.  The marketing communication and media channels we use to tell clients' stories are as diverse as the organisations we work with.  As well as the examples above, the media channels we use include events, social media, content marketing, print ads and video.
When did you last review the mix of media channels you use to promote your products and services?
Our 'how to' tips for choosing marketing channels
There are three top-line questions to ask when you are choosing the mix of media channels to use in your marketing promotion.
Who are you aiming to reach?
What goals do you have for your marketing promotion?
How much cost and complexity can you or your team manage and afford?
Let's look more at each of these in turn:
1. Who are you aiming to reach with your marketing promotion?
You can't focus too much on your target audience in planning your marketing communication. The more you can study and understand your target audience members, empathise with their situation and know what they do, read and see, the more you can put any insights to use.
It's easy and common to assume your target audience are like you and do, read and see the same things. But is this true?  If you're not sure, there is a wealth of desk research and other information you can draw on. Much of it is freely available, like this from NZ On Air.
Remember, values and interests often define audiences more usefully than the age or life-stage they are at.
So, do start any marketing communication review with a deep dive into your audience and build a checklist for a potential media mix based on what they might do, read and see.
2. What goals does your media mix need to deliver?
The next marketing communication planning stage is all about you and the goals you have for marketing communication in your organisation.
Do you need to make more of your audience aware of you? Can you handle the demand if this happens quickly, or do you need a slow-burn?
If you need website visits and sales, do you have enough potential reach from your own social media?  Growing your social media audience takes time and patience – or do you need to prime the pump somehow?
Do you have previous customers you'd love to order from you again?
Answering questions like these, to clarify the goals for your marketing promotion, will help you marry up appropriate media channels to them.
3. How much cost and complexity can you or your team manage and afford?
Strategy is all about choices and marketing channel selection is no exception.  The chances are your media channel wish-list is bigger than your budget or your team's capacity to deliver.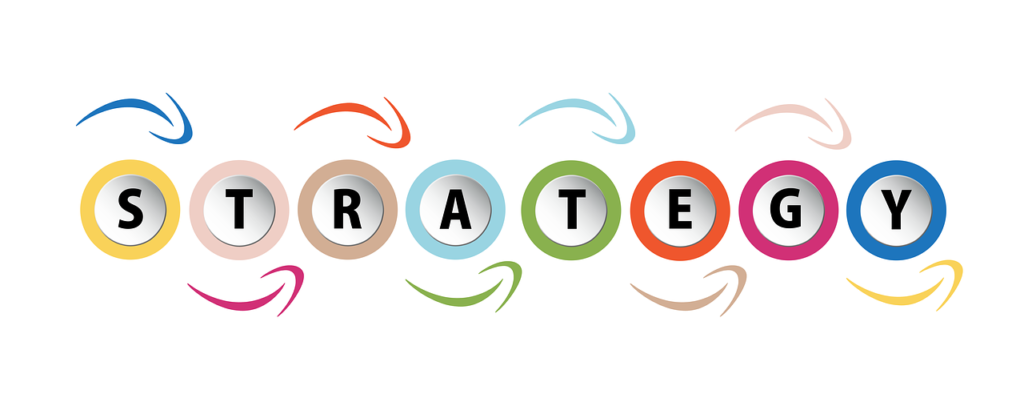 It's better to use a few channels really well than to try and spread your marketing promotions too thin across too great a media mix.
Our recommended approach includes:
Prioritise – what is the most useful to deliver your top goal for your most important target audience
Use unpaid opportunities – including emails to your contacts, organic social media and third party media opportunities, like industry newsletters, as well as you can, before you start to layer-on paid advertising. Pick which social media channel is the best fit for your audience and goals – and get really good on this before you expand into others.
Follow the CORE approach to content – create once and re-use everywhere. This means planning how you can re-use the same underlying content across your different media mix elements. Not only is this efficient but the repetition will give you a multiplier effect. People generally need to see a message several times before they will act on it.
Use any thought-leadership you have to create content you can 'trade' for coverage, as if it were currency. The internet is hungry for quality content and you might find a media opportunity that will let you earn coverage by letting you share it with their readers/viewers.
If you have genuine 'news' or impactful views beware of paying for advert-orial when you could perhaps genuinely be covered in editorial. Editorial is more credible, and won't cost you dollars, but journalists are very selective in what they will feature.  You can read more about editorial, sponsored content and advertorial here.
Factor creative and production costs in – including the time to source or create written content, imagery or to record footage or podcasts. You may need to spend less on media so you can create effective materials first.
Test and learn. Sometimes you just need to try something new to see if it will work. Use a proven and reliably well performing message, offer or creative and test it out in a new media. Keep all the rest of your promotion the same and try to use a stable time of year. Did you get any improved performance?
The range of media communication channels available can feel daunting.  Making choices is what strategy is all about. You don't have to do everything to succeed.  All the time you spend making those choices carefully will pay off.
For more on marketing communications planning meet our Four Legged Cat on a Three Legged Stool
If you'd like a hand, get in touch.