STACK create workplace design brilliance for their clients.  I guess this means we shouldn't have been surprised when the first manifestation of the updated brand we helped them create was new carpet for their own offices, modelled above by Poppy.
Our marketing brief from STACK commercial interior specialists was to clarify and update their brand and deliver it through new messaging, collateral and a new website.  Having agreed the brand personality, developed updated brand messages and mapped out a website strategy specifically to deliver what users need from the site, we then project managed the execution.  We introduced Fuse for the design work, who partnered with System 7 for the web development, and we worked with STACK's preferred freelance writer, Sarah Idle, on the website copy and SEO (search optimisation).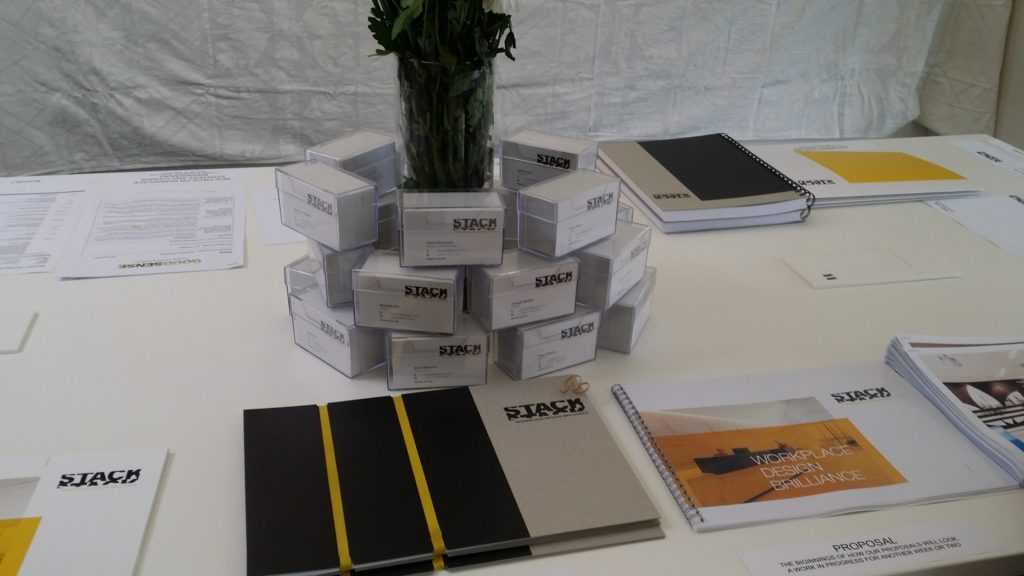 The result was a refreshed look and feel and clear benefit messages that build a cohesive story across all marketing touch points.  The materials embody both the creative excellence of the STACK approach and the team's focus on people.  This is particularly significant for a company that delivers workplace designs that bring brands to life and enhance organisational culture.  The new website speaks directly to STACK's key audience groups and showcases the brilliant and much loved workplaces they create.
Huge thanks to Natalie Guy in our team for the project management, to Rose Whitley, David Gunn and David Maurice at STACK for being such great clients  and of course to Poppy the dog for modelling STACK's new carpet so beautifully.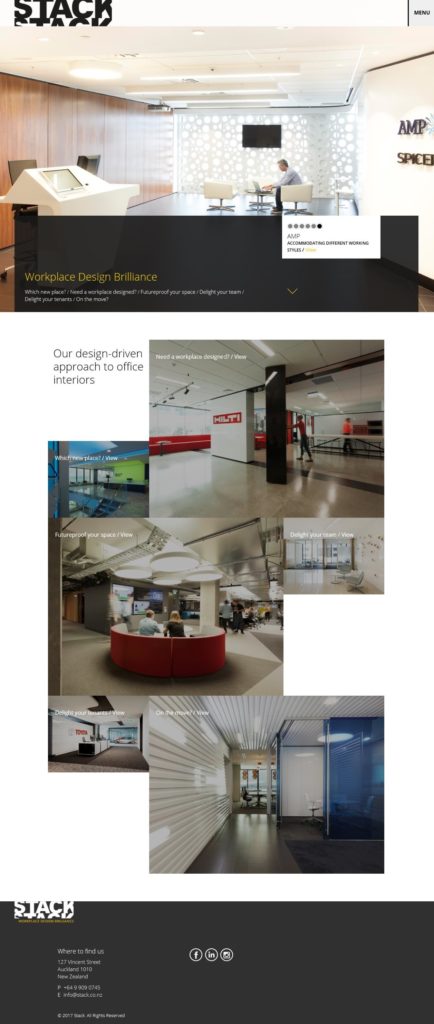 Read more about work with GoodSense clients here
Learn about telling your brand story here
Email us your questions or chat live with us now.