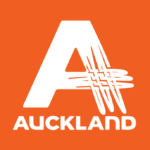 The future of Auckland's economy is in good shape if the innovation and energy of the participants in the new Auckland Council Green Growth Programme I met last Wednesday is anything to go by.
I was excited and impressed by the thoughtfulness and focus of the founders of the emerging sustainable businesses taking part.
Demonstrating how vibrant our green business community is in Auckland only three of these participating brands were known to me – and I like to think I'm reasonably up with the eco-play!
Primal Hunger – making snacking healthier
Next Bike – on a mission to help us travel with confidence by bike round our city
Mushama and Me – bright raincoats up cycled from waste fabric
Lalele Organic – sorbets and ice-creams – look for them at the Lantern Festival
FriendlyPak – providing packaging that biodegrades faster than plastic
BioBuild – creating healthier, natural-build homes
I'm delivering the Marketing training and coaching component of the programme, the brainchild of the smart and driven Gill Ellis. Gill and the ATEED team forged the ground-breaking programme in response to feedback from some entrepreneurs that the Council's traditional business capability training didn't align with their sustainable business values. The cost of the training is shared across participants and 50% funded by NZTE, enabling more in-depth support at a lower cost per company than is otherwise available. GoodSense is an NZTE registered training and coaching provider.
Running the workshop was a powerful reminder why Marketing still excites me after over 25 years in the industry. It will be essential to these businesses' success and in helping them solve people's growing quest to buy from more socially and environmentally considerate brands. In preparing to deliver Wednesday's training, I realised I've been creating 'green marketing' solutions with clients for over eight years now – yet the fizz and rewarding successes feel like it's just the start of a journey. That's because Marketing as a discipline is having to reinvent itself to become more sustainable in thought and deed – an exciting and challenging time for our profession.
I look forward to the bright, green brands that will be helping Auckland's economy in another eight years' time and wish the inaugural Green Growth participants many profitable sales and happy customers as they grow.
Kath Dewar, GoodSense MD