When we sell software and technology we're generally selling a promise, something intangible. Even a free trial of a cloud-application asks a prospect to trust their time won't be wasted. The best demo can only give a sniff of how software will work, not a true taste.
Selling software – or other intangible services – asks more of marketing than selling widgets you can grip or – muesli you can chew on! So before you spend years lovingly crafting your software, set aside time and budget in the plan for some equally crafted marketing.
Here's our top 5 picks for success:
1) Know who it's for and stick to it
We're really good in Aotearoa at inventing software that meets the need of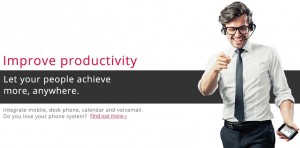 a niche. But as GoodSense serial client and SVP Engineering, Kieron Lawson has observed, in the effort to make enough sales in our small local market, development companies often dilute their product to meet a broader domestic audience. Instead, if your software is brilliant at doing one thing for one group, prove your concept here then start to sell it overseas.
For example, GoodSense helped Datasquirt promote their contact centre software internationally, a presence that helped secure their $17m Silicon Valley acquisition.
We then worked with the founder's next business, Vadacom that provides phone systems people love in workplaces across NZ and Australia, with distribution through Next Telecom across the ditch.
2) So WHY do they need it?
We agree your software is brilliant but frankly that potential customer doesn't care how great you think it is. They only want to know what it will DO for them. Spend time nailing how your software will make your customers' lives better or business more successful. Then tell them about that – not how many features you've wedged into it so elegantly.
3) Make the 'packaging' as good as the product
If your marketing looks great and reads well, your audience is more likely to assume your product is of the same standard ; and of course the reverse is true. Your website needs to be at least as beautiful and easy as that splendid user-interface you've built, and your marketing just as crafted as the cool features in your app.
4) Show they can trust you
When you're asking a potential buyer to make a leap of faith, and purchase, you must inspire their trust first. We'll explore trust more in a future post (honest!) but most often missed tips include:
Show them the humans behind the promises – they can see your faces they are more likely to you. (But not if your 'mug shot' looks literally mug shot! However pretty you are, you need a decent photo).
Skite politely about your cred – your years in business, number of customers (name-drop shamelessly!), number of staff and geographic reach.
Ask your customers nicely to say nice things – testimonials and case studies are gold. If you don't have paying customers, find reputable beta-test clients who will try you for free, or a pittance, and share their story. Video testimonials like these which we also put on the homepage for Vadacom, can work even better than written ones.
5) Persist. Persist. Persist.
You might want to make a sale right now, before the end of the quarter, but your customer's next context is what drives their behaviour. Understand their buying cycles and decision-makers involved. Set up a persistent marketing system in which you share expertise or add value over a sustained period of time. Often we don't buy just because we get too busy or something else takes priority.
Do the data entry after that trade expo.
Follow up those unconverted leads.
Stay in the in-box of the prospect who didn't buy – yet.
Cross-sell to current customers.
Go back to previous customers.
Keep 'top of mind' by being useful, not annoying or needy. Persistence leads to sales and referrals. Nurture your database and re-cycle the content in your social media pages, website or blog.
Which one of GoodSense's top 5 picks will you do?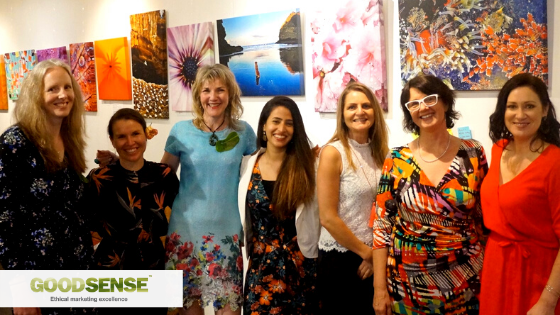 If you're too busy with the business, supporting the support desk or customising for customers, the GoodSense team has over 130 years' combined marketing experience, sharpened every day through work with our clients across NZ. Ping us an email and we'll sort all 5 with you – and more!
At GoodSense, we provide practical help to the kind of companies NZ's economy needs, making their marketing more brilliant. Let us know how we can help?