Image credit: COMMERCE COMMISSION
In May,  GoodSense MD Kath Dewar was interviewed by Jenny Keown from The Spinoff on greenwash in Aotearoa.  The interview appeared on The Spinoff on 10 May 2018.
In the interview, Kath says even when there's good intent behind green messages, organisations often aren't thinking them through or addressing the reality in their communications.
Kath talked to Jenny about petrol retailer Gull, whose forecourts are prominently signed 'Driven by Nature'.  A closer look shows the signs only relate to their Force 10 product, and of this one product just 10% is biofuel. All Gull's other products and 90% of their Force 10 is traditional fossil fuel, harming the climate and polluting the air with every kilometer, just like other petrol. Even sustainable business leaders GoodSense has talked to are misled by the 'Driven by Nature' message with cavorting kiwi and kea graphics so what chance do general members of the public have in understanding what is meant.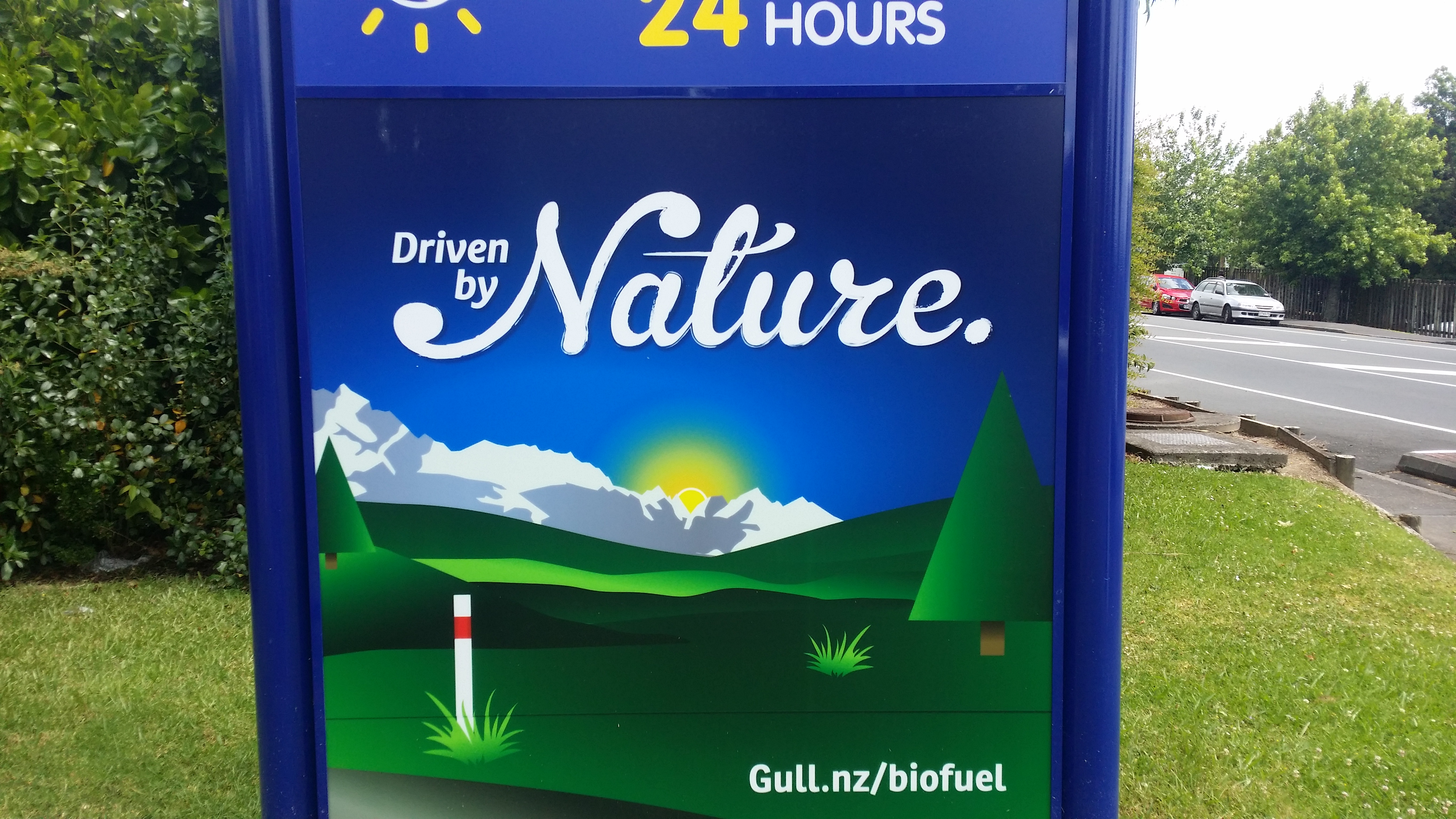 In our view, the Gull advertising is an exaggerated environmental claim that implies Gull's overall range is better for the environment than it is and would fall foul of both the voluntary Advertising Standards Authority guidelines and the legally binding Commerce Commission rules on such claims.
To steer clear of greenwash, Kath says: "… vague language like 'natural' and 'biodegradable' are a red flag. Look for the businesses who are investing in proper Fair Trade and organic certifications, programmes that cost money for a good reason. There are companies that make fluffy self claims about being fair trade, so look for the gold standard certifications."