Ground breaking organisations are responding to New Zealanders' growing call for businesses to help them go plastic-free. At GoodSense we've been stoked to begin work with two such plastic-free pioneers this year – and to see one of our clients who was new in 2019 go from strength to strength.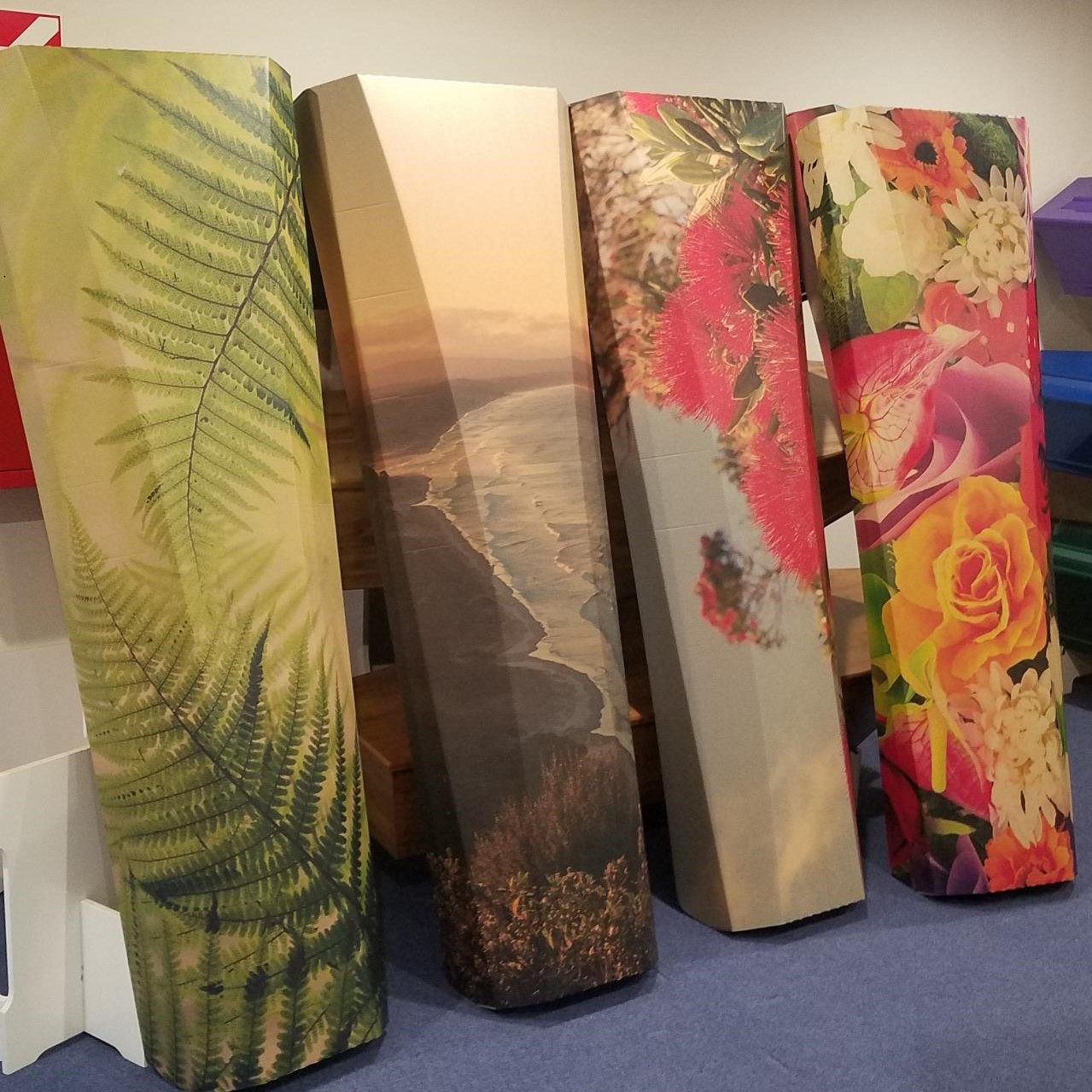 Outside the Box Caskets take cardboard packaging from skin and hair care to the burial ground!  The award-winning design swaps nasty MDF and veneer caskets, with plastic handles, for a lower cost compostable solution. Read the case study of how we helped this new business get nationwide media coverage on a shoestring through our PR training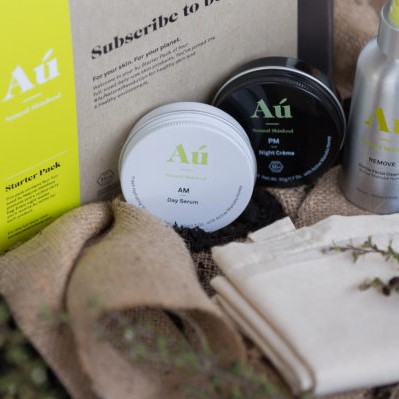 The Au Natural fearlessly healthy face skincare range comes, direct to your door, in re-fillable petro-chemical plastic-free packaging.  In 2019 we were delighted to help the team launch to local media and shape up their brand story and social media strategy for entry to the US.  With growth more than on track we're excited at how this home-grown petro-plastic-free pioneer is taking on the world. Read more about the media launch here.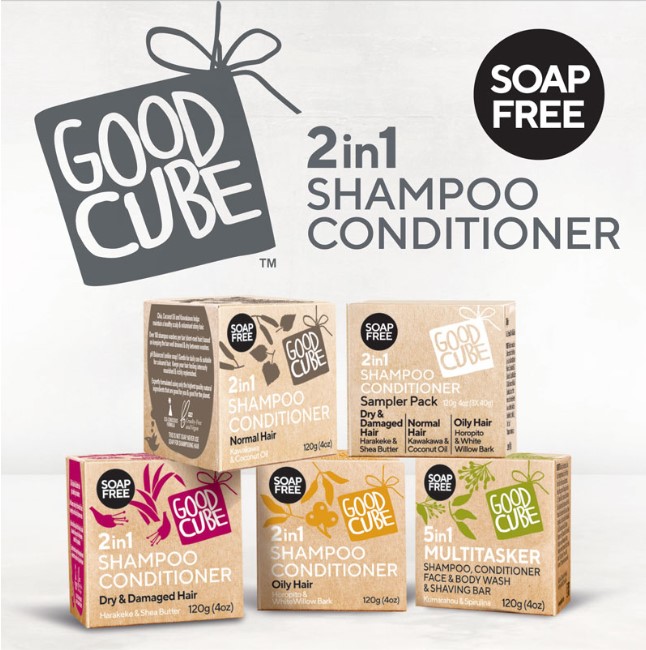 Good Cube squished plant power conditioning shampoo gives 100 washes per cube, saving at least 4 plastic bottles.  Bursting with kiwi botanicals, with Good Cube you can lather your skin and hair in vegan kindness.  Raise the bar – ditch the plastic!
In the midst of lockdown, we were introduced to Good Cube by Au Natural skinfood. Taking a leap of faith from a zoom meeting Good3 founder and serial sustainability entrepreneur Ashley Berrysmith commissioned us to define the new product brand, develop key messages and work with him and his sales director to shape up the promotional strategy. One of the first outputs from this project was the use of the new tagline 'Squished plant power' on these giant posters, destined for pharmacies around the country.
We're loving the collaboration with Ashley and are now working alongside his other key design and execution suppliers as Good Cube's outsource marketing management team.
Put squished plant power to work on your locks by ordering online here.
With 69% of New Zealanders highly concerned about the build-up of plastic in the environment, it's time to check what plastic you still use and plan away from it.
Talk to us about how the drive to plastic-free will impact your product, packaging or pricing – or how we can help you tell your fantastic plastic-free good news. Contact us today.