Above: Grainne from CommonSense Organics, Christine from The Good Registry, Sherri Shi,  Jack from Organic Dynamic,  Georgie from Naked Lady Social and Christel from Kaibosh.
Making your Social Media and Content purr.
Following a successful pilot workshop in October 2017, GoodSense has extended our partnership with Ākina and the Sustainable Business Network into a series of marketing capacity building workshops in 2018.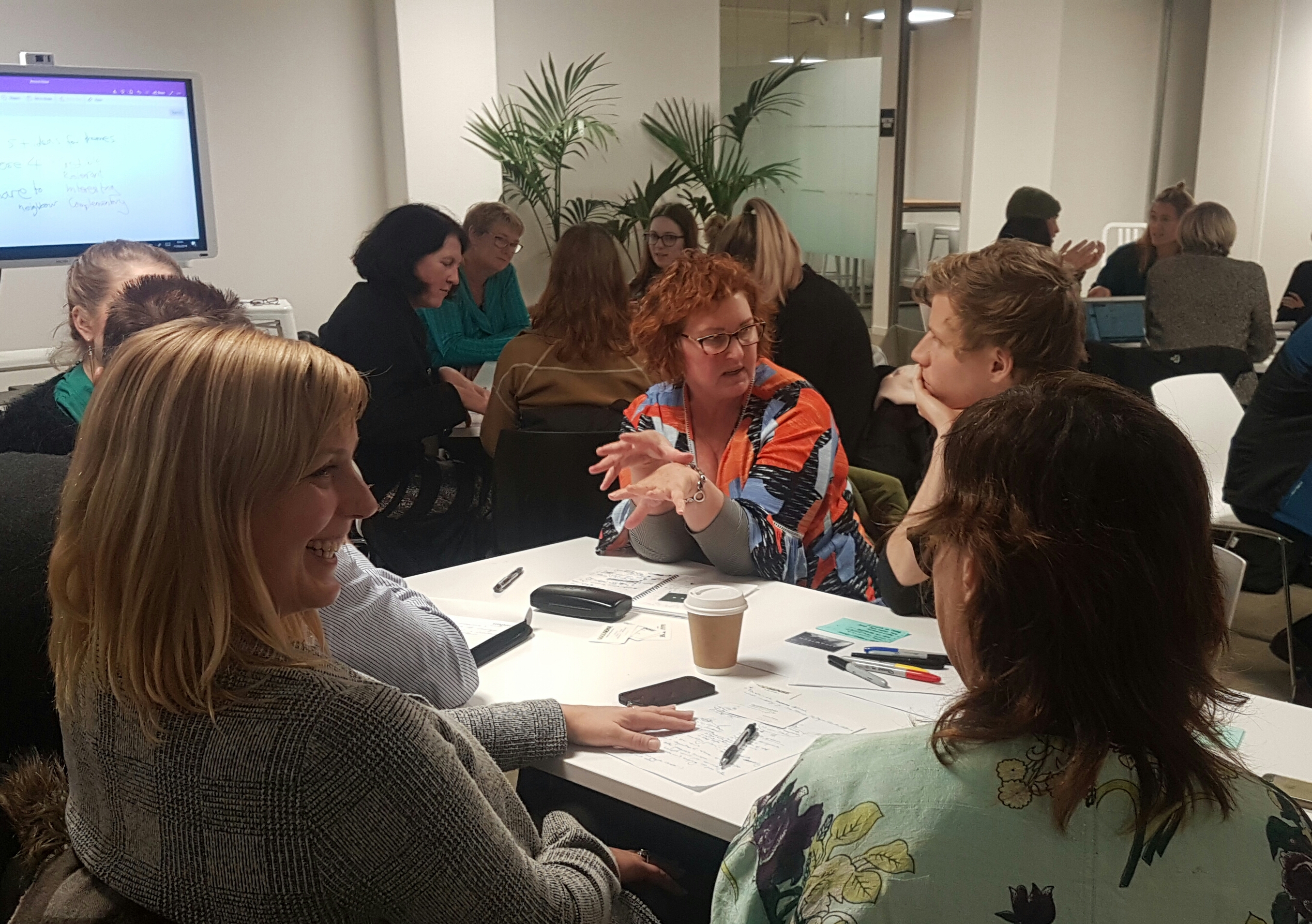 The above photo includes attendees of the Wellington workshop on 11th June: Kristin from Te Papa, Beth from Steam Tech Systems, Tom from Sonder, and Laurie from the Sustainable Business Network. The background includes:  Sarah from the Graham Dingle Foundation, Ally and Yvonne from Save the Children.
Dates for the 2018 workshops are:
Wellington
Content and Social Media Strategy –  June 11th – this event had 35 participants and excellent collaboration among attendees!
Key Message Development – October 17th.
Auckland
Key Message Development – June 27th  – the event had 28 participants.
Content and Social Media Strategy – 7th November – save the date and register your interest by emailing theteam@goodsense.co.nz
The workshops are followed by an opportunity to network and connect with fellow social enterprises and micro-businesses.
Read more about the 2017 workshop here.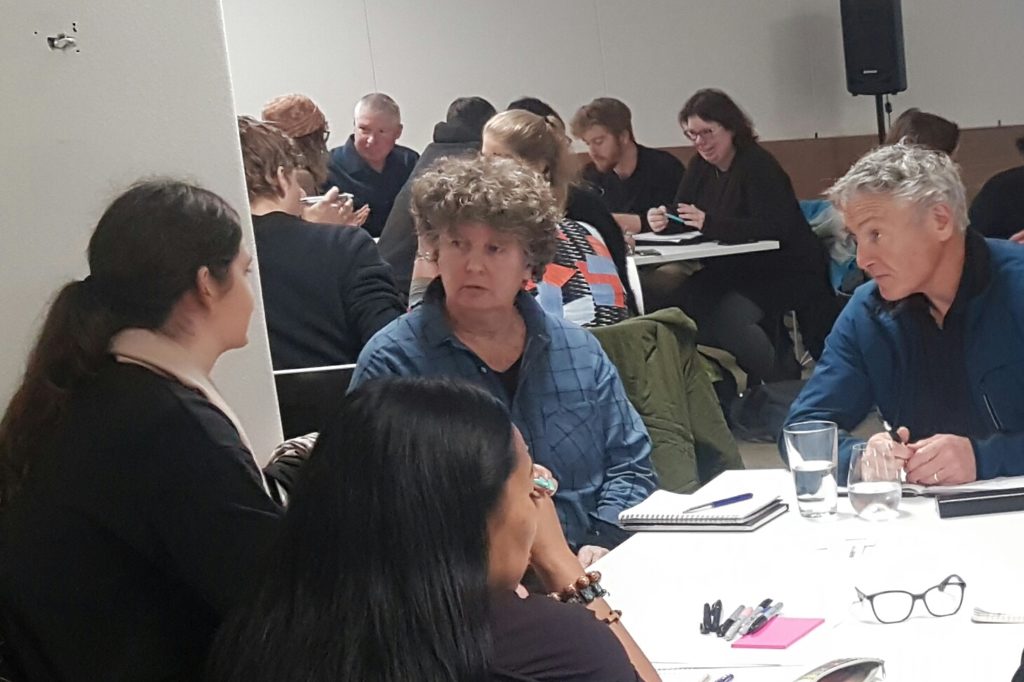 Above image includes: Phil McKenzie from Change for Good, Christian Pilkington from Trade Aid Wellington, Simone Duggan and Hannah McGeorge.
About the Content and Social Media Strategy workshop:
Tame your cat – make your content and social media purr!
In a world of endless promotional options when everyone is trying to sell you advertising it can be hard to know where to invest time and budget. What's more, in Aotearoa NZ almost a quarter (24%) of people use ad-blocker software – and that number isn't going down.
That's where taming your cat comes in. The GoodSense cat is an easy to use and remember tool and metaphor for structuring your content, social media and PR/communications.
It'll help you prioritise and develop an activity plan that works for your organisation in today's complex marketing and media environment.
This is a practical workshop in which we'll help you to:
Understand the role of brand purpose in your marketing communications
Select the four storytelling legs that will carry your brand to your audiences
Map out the content, digital and physical communications strategy for your organisation
PLUS: All workshop participants will also receive a free activity planning tool to help translate your strategy into an action plan.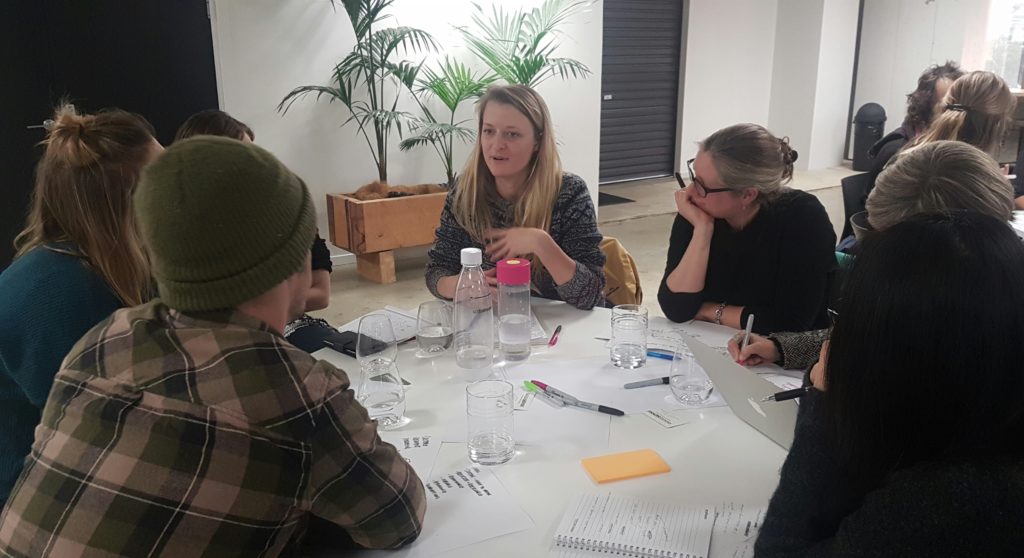 Above image includes: Jack from Organic Dynamic, Georgie Wiles Naked Lady Social, Grainne from Commonsense Organics, Maeve from the Furnace, Christine from The Good Registry, and Sherri Shi.
About the Key Messaging workshop:
This practical workshop is used to develop clarity around key target audiences and develop compelling messaging to promote projects or brands.
The right messages can accelerate understanding and engagement from investors, customers and potential staff.
Led by GoodSense marketing founder and MD Kath Dewar, participants will learn a creative, practical and fun approach they could use again and again, whatever their communications objective. This fast, effective and proven approach can be applied to many situations.
Content of the workshop:
Planning your target audience
Identifying key content
Crafting compelling messages
Choosing power words
Social media strategy snapshot
Marcomms expert Q&A
Informal networking time
PLUS: All workshop participants will receive a helpful tool to Power up your copy.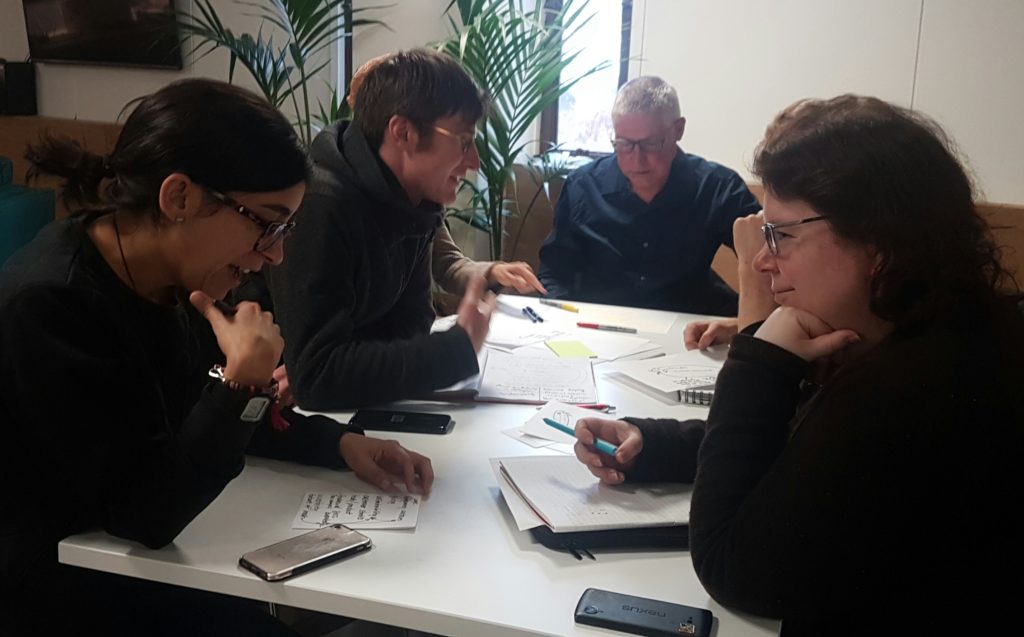 Above: Catarina from Thankyou Payroll, Ryan from Switched on Bikes, Geoff from Energy TS and Charmaine from Fairground.
Read about the importance of a short message here