At GoodSense we get to support an awesome range of values-based businesses with their marketing.  It means we learn lots. A year ago we hadn't heard of Kubernetes. We've since written and project managed Aotearoa's first explainer vid on the system for local cloud native leaders and open-source champions, Catalyst Cloud.  This was part of our work to help them tell their larger story and build a more successful digital economy in NZ through true cloud computing.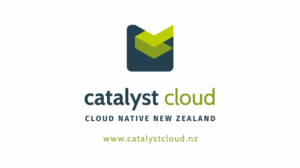 As well as their commitment to open-source principals, sharing the code they write for the greater good, Catalyst Cloud store client data right here in NZ and their data centres only buy from power companies that generate with renewables.  We commissioned Mohawk Media to produce the animation and enjoyed collaborating with them.
Watch the vid >
You can learn more about Kubernetes and Catalyst Cloud here.
Video is a great tool for telling your story but will give you best value from time and money as part of a well planned content strategy.
Please get in touch to talk about this more.