Communicating for impact
With our GoodSense founder and MD having joined the Sustainable Business Network way back in 2003, and having helped judge their annual Awards half a dozen times, we're stoked to be Finalists ourselves this year.  We are joint finalists with our fab client Becs Bertells, founder of Outside The Box caskets,  in the Communicating for Impact category for our media relations work together.  Tautoko Kylie Bailey in our team for leading this work with Becs.
You can attend the Sustainable Business Awards 2021 for free  as they are an online-only event.  They are a great way to see and celebrate the brilliant sustainability work being done by organisations across Aotearoa. 
About the campaign
Outside The Box Caskets are the first caskets of their kind in New Zealand to be certified by Natural Burials NZ and are available to Funeral Homes all over NZ.  As an early stage business, with very limited budget, and a small amount of funding through the Regional Business Partner programme, we had to think outside the box ourselves to help Becs get the maximum awareness and sales for her marketing spend.   
We co-created a media relations strategy with Becs to excite journalists with her sustainable cardboard funeral casket innovation story.  We then provided a written PR action plan and ran a media relations training programme with her.  This supported Becs to translate her natural strengths as a communicator to the PR / media relations realm.
Becs did a great job contacting journalists and inspiring them to tell her story so that it reached more than one million New Zealanders.  Becs was interviewed about the caskets on TV and radio, in magazines and digital media with The AM Show, Seven Sharp, RNZ, Hauraki, New Zealand Women's Weekly, NBR and The Spinoff all covering the story. The media relations campaign resulted in increased sales, with the public asking funeral directors around the country to stock the cardboard caskets.
The collaborative planning and trained approach helped Becs to achieve awareness at a fraction of the budget of an outsource PR campaign.  As an outsource marketing team and leaders in marketing sustainability we don't just do marketing for clients we also help them get better at doing it for themselves. 
"I would recommend working with GoodSense to anyone who hasn't done PR before.  GoodSense taught me the skills and gave me the tools I needed to do this on my own," says Becs.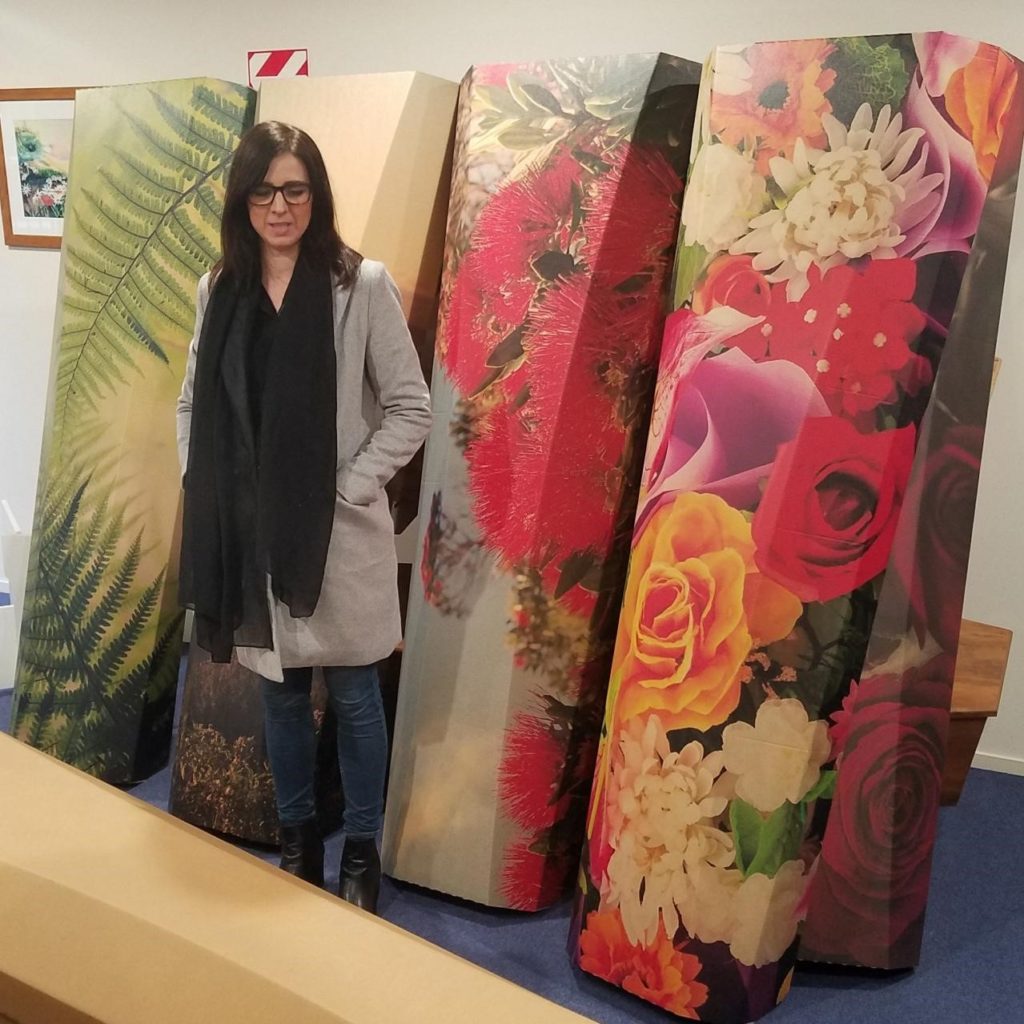 Our congratulations to all our fellow SBN Awards 2021 finalists, across the nine categories.  We're extremely happy to be in the company of so many very good companies and to see Becs recognised for her success.  Thank you to Rachel, Fiona, James and Isabel at the Sustainable Business Network for your tremendous hard work to make the Awards happen again this year.
If you'd like to talk about communicating your impact, please do get in touch.