GoodSense worked with environment community enterprise, the Kaipātiki Project to develop a bold new tagline and brand strategy and planned and project managed their new brand identity and website.  The vital impact this not-for-profit has in the Auckland region is being increasingly recognised and the organisation now has a brand and online presence to reflect this mana.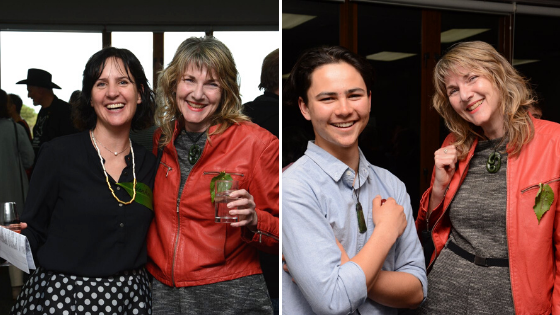 Kath Dewar with Blanka Ros, Kaipātiki Project (left) and (right) Luke Wijohn, School Strike 4 Climate
"GoodSense helped us address the challenge, together, of what we wanted to say about ourselves as an organisation and our work. They gave us powerful words to express this. Their expert guidance and project management made the design and web project easy for our small team and ensured we got a beautiful result. We love our new brand and website and they really reflect our passion for what we do."
Janet Cole, Manager, Kaipātiki Project
Read the full Case Study here.
To find out more about how we can help with your brand strategy, call Kath Dewar on 09 973 0960 or email us today, we would love to help.