Does anyone know the term for a partial-pescatarian willing to eat insects?
Following animal-rights lobbying by me and my sister our family all went vegetarian when I was about 13. I ate meat for a couple of years at Uni at the end of the eighties, mainly as I was a lazy cook with limited easy, cheap veggie options on supermarket shelves.  I became full vegetarian again then succumbed to fish'n'chips in 1996, after about 5 minutes here in Aotearoa.  I was dairy-free for over two years, successfully clearing my sinuses, and for health, ethics, environment and climate change reasons only eat dairy lightly.
I still eat fish and simple shellfish but nothing more evolved than a prawn, which is elitist of me I know. So no crabs, squid, octopus or lobster. And I keep one eye on the Forest & Bird Good Fish guide app at the fishmongers.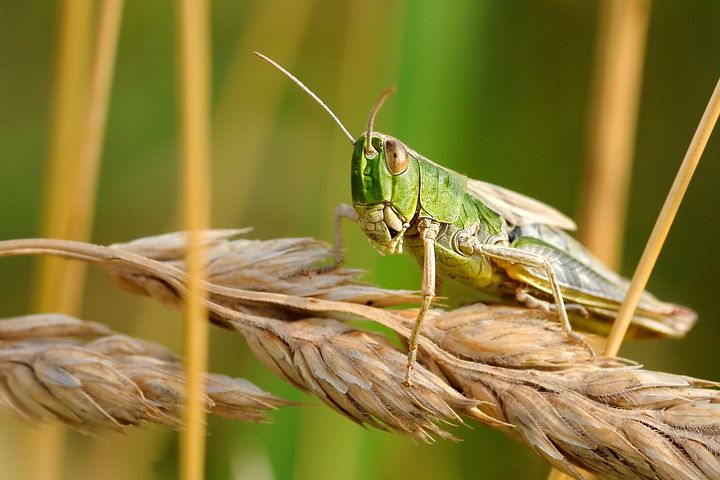 After considering it for a couple of years I decided recently that eating bugs is ok for me – akin to prawns I reckon – and tried the locust tortilla at a Mexico recently, finding it rich and tasty (but a little disappointed I couldn't discern any insect parts).
However most of my favourite foods are vegetables.
Like many of us, my eating choices are more complicated than my grandparents – but then so is the range of food available to me.
In particular, more of us are eating less red meat. United Nations and OECD data shows New Zealanders ate 22 kilograms, less red meat a year, on average, in 2017, than they did in 2007.  That's around 11 fewer steaks each.
I'm guessing the meat industry here is anxious.  And I'm a little cynical about the source of this story, run in Stuff over the holidays. The headline associates our nation's reduced meat eating with the increase in hospitalisation for anaemia – despite none of the doctors or nutritional experts cited in the article making that correlation.  The one specimen ex-vegetarian, quoted as a former anaemia sufferer, confesses to drinking 'cup after cup of coffee' and, as the article later acknowledges, caffeine inhibits iron take up. Sigh.
Meanwhile the trend towards eating less meat continues apace, with the home of the burger already a hotbed of product innovation.  Brands such as Carl's Jr and Nestlé in the US are responding to customer demand, with new non-meat protein, which is what every producer and marketer of meat products here should be considering.
Locally, Dunedin-based The Craft Meat Company, launched NZ-made, meat-free mince last October, using mushrooms, tomatoes, almonds, coconut oil and soy protein in the recipe.  I'm looking forward to trying it.  As a marketer, I tautoko their customer focus, their market trend analysis and their value-add approach.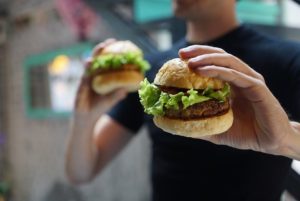 Just because we've farmed high volumes of beef and lamb in New Zealand for 150 years doesn't mean we always need to rely on farming meat protein.  Back in 1989, Chickpeas were identified by Lincoln researchers as a "crop showing great potential for production in New Zealand,"  both to substitute for domestic imports and for export,  yet there is only one chickpea grower here today, that I can find.
Meanwhile, New Zealanders wolf millions of tubs of hummus each year, not to mention falafel and chana masala.
Reassuringly, chickpeas are also nutritionally rich in iron, with 300gms containing over 65% more iron than the same weight of beef, according to USDA Food Composition data.
The less meaty future has arrived.
Disclaimer: GoodSense is proud to work with the vegan & divine Angel Food.
See the case study here.
Sign up for marketing insights and tips by email every couple of months.