Tips and priorities for new website marketing
Your new website is stunning and as bright as fresh snow on a mountain range.  It took focused effort to make it happen, even with expert marketing help. But to get new customers zipping down its slopes, delivering returns from your website investment, there's more work to be done.
You want to tell people what they'll find on your mountain and make it easy to get there – off-site marketing.
The lifts need to be maintained, the cafes stocked and the pistes groomed regularly – on-site marketing.
Off-site marketing is about bringing the right people to your site
Your website might be brilliant but if no one knows about it, it'll languish lonely as a mountain shrouded in clouds.
PR, content, social media and database marketing all have a role to play in successful new website marketing, bringing the right people to your site.
Use all available avenues to tell a story about what people will discover or experience when they click on the link to your site.  Inspire and motivate them with promises of great skiing and apres-ski. It's not enough to simply announce 'the mountain is open'.  Your new website is only interesting to people if it lets them learn, interact or buy.
If you've got a great story to tell, and a freshly updated website now is the perfect time to start building PR relationships with the media.  Not that your new website IS news.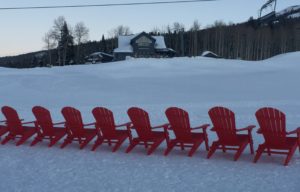 By all means shout about it to your social media followers, but don't expect any journalist or editor to give a damn.
If your story is really interesting to their readers, journalists may want to feature it for free.  Media coverage, featuring your brand as editorial, is marketing gold. If it's not so relevant, you might need to look at less credible sponsored coverage.
But it is not just media publishers who might be interested in your story.
If your content is good other third parties might want to carry it. Perhaps your industry association would feature a story about what you offer on their website or in their eNews?  Maybe a conference would have you or one of your happy customers as a speaker?  Or your clients or suppliers would share your content on their social media pages.  Think about what you could share as content others might want to use in their networks.
Any success you have with PR or getting content out through other people's networks will give you more rich material to send to your own database and post on your own social media.  As well as posting a company update in your eNews or social media feed you can share the coverage you got in the Sunday Star Times or in the Pure Advantage newsletter.  Sharing this external coverage gives you even more credibility and can help inspire your current contacts to spread the word further themselves.
You won't want to depend entirely on others, so a robust digital marketing plan of your own is vital. You want a social media calendar, regular email marketing and considered use of paid digital like AdWords and sponsored posts.
Using the same key word phrases in your off-site digital marketing that you've used in your on-site search engine optimisation,  will improve your search engine rankings.
When you're sure you're making good use of digital channels to drive traffic to your website, you might even consider off-site options that are also offline, like running ads on radio or using billboards.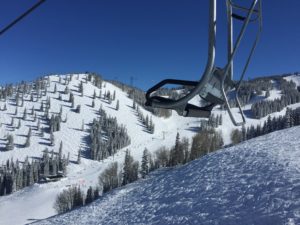 On-site marketing means just that – what can you do on the site itself to improve the site's performance?
Tending your website is like grooming the piste and maintaining the chair-lifts, essential regular work to ensure the experience on your website is great.
As your website traffic grows, the site usage data, or analytics, will offer valuable insights about what your visitors are interested in and where they get stopped.  By reviewing and responding to your analytics, you'll see where to focus your effort for fresh content on your site.
Videos create rich content people want to watch and share. Regular blog articles, news and opinions pieces can cement your brand as thought leader in your industry.  Search engines rank sites more highly if they see regularly updated content so adding new pages or relevant articles improves your visitor experience and helps your site to be found more easily.  Your analytics will help plan all this effectively.
Another reason to regularly review your analytics is to refine your on-site search optimisation.  The more you understand about how people find your site and what they do while they are there, the better you can tailor your website copy and use of key word phrases to encourage more of the best visitors.
How to prioritise
There's clearly a lot to do, where do you start?
For on-site activity, we recommend allocating time and budget in proportion to the importance of the website and its traffic to your business. If you are an online retailer, the stories hidden in your Google analytics and fine tuning on-site search are essential weekly business functions.  If you're a medium size services business with a strong sales referral channel the site might just need a peek and a tweak every month or so.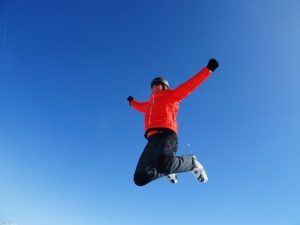 The 'off-site' priorities depend on your business goals and your marketing strategy.    We generally advocate using 'unpaid' media – content, unpaid social, your own database and, where a PR strategy makes sense, unpaid editorial – well before investing in paid media, such as adverts.  Of course there are exceptions – sponsored social media posts and Pay Per Click AdWords sometimes make sense right from the start.
Next steps
So take a moment to admire the brilliant snow-capped peaks of your new website. Then zip up your parka, buckle up your boots and start planning the next steps, on and off your site.  If you'd like some support or advice along the way, just ask us.  As well as marketing expertise, Jo can offer some helpful ski tips too!
Want to know more?
You can read more about planning a website and getting help with copy and search engine optimisation and other digital marketing here. 
Read more about the differences between genuine editorial and sponsored media content here
Find out more about content marketing with third parties here
Email us your questions or chat live with us now.