I'd savoured my first sip of espresso on Saturday when a mate rang to say they'd found a turtle, swept by huge swells onto our local beach at Piha. We rang the Department of Conservation (DoC) and, with the help of a texted photo, they quickly confirmed our turtle needed expert vet care at Auckland Zoo.
An endangered species, green sea turtles beach on our shores in Aotearoa when they're distressed, to avoid drowning or because they are too weak to battle big surf. This distress is often because they have eaten gut-clogging or stomach-puncturing plastic, instead of seaweed or jellyfish.
A taste for balloons
The zoo could tell our turtle was distressed, not just because it had washed up, but because the photo we sent DoC showed it had algae growing over it and barnacles had started to attach to its flippers. As WWF-Australia explain in this, the barnacles are a sign of ill-health. The turtle they feature in the story, with the laxative help of an oily fish meal, pooed both a balloon on a plastic string and the remains of a plastic bag. It recovered well and was freed. If it can kick its plastics habit, it might live to be over 80 years old. Turtles aren't always so lucky. A hawksbill sea turtle that came ashore at Mangonui, New Zealand and couldn't be saved was found by Auckland Zoo to have enough plastic inside her "to fill a one-liter container – everything from plastic bags and packaging to twine, netting, velcro, a piece of a balloon, and a water bottle top." Her intestines had blocked and stopped working, her system shut down and she starved. A third of turtles found dead on New Zealand beaches have eaten plastic.
The end of single-use plastic bags in Aotearoa is good news for turtles, and with some further single-use plastics, including polystyrene food packaging, cotton buds, fruit labels, and disposable cutlery set to be outlawed, from late 2022, there should soon be around 2 billion fewer single-use plastic items in our landfills and environment each year. But with every kiwi dumping 159gsm of plastic every day, we need to do even more.
Rethink plastic for the turtles and your business
If your business produces or buys single-use plastic or packages anything in it, it's time to rethink. Not just for the turtles around our shores, but to keep your social license to trade. Public acceptance of plastic in Aotearoa fell further after the single-use bag ban, with 69% highly concerned about plastic's build-up in our environment. There's a need to innovate and, from November 2021, $50m available in grants to help companies adapt. You can also get support and inspiration through the Sustainable Business Network's packaging workshop and circular economy programme. If you're not in charge of packaging, products, and marketing at your workplace, ask your bosses questions and tell them with confidence your customers do care.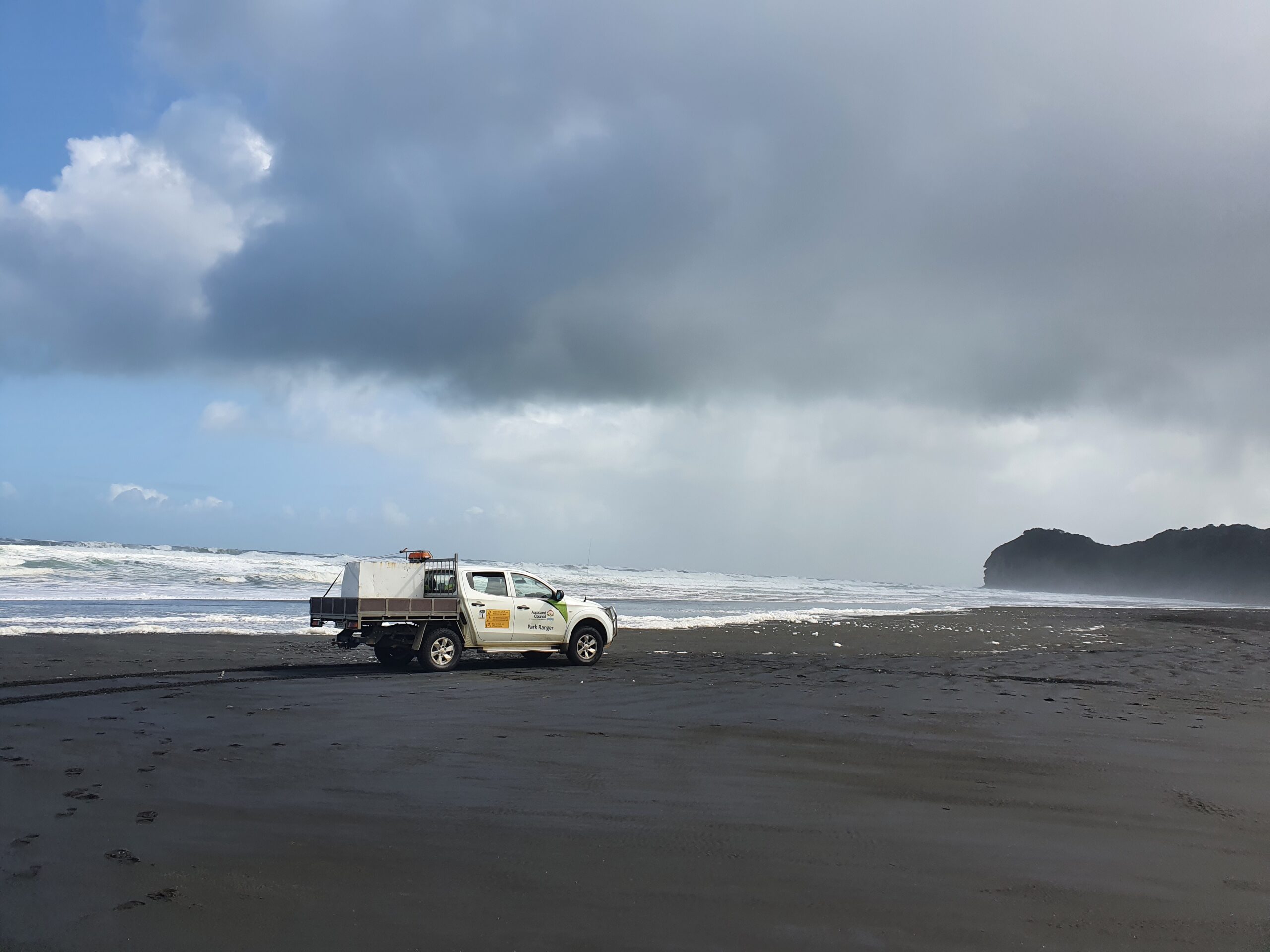 My mate and I watched over our Piha turtle, fending off a curious dog and updating walkers until our local Ranger could get there. The turtle is now at Auckland Zoo and we're waiting for news. (See comments below for updates. The turtle recovered and was released 31 March 2022.)
We're hoping with expert care – rehydrating, slowly warming, trying to diagnose and if needed treat our turtle – it can be nurtured back to health and released again, like green turtle Spock which beached up the coast in Muriwai last September and was returned to the ocean in March 2021.
If you find a turtle on a beach in Aotearoa call DoC immediately on 0800 (HOT DOC) 362 468.
And pick up plastic from our beaches – but not when you shop.
Read about some of the plastic-free pioneer brands we've helped with their marketing or contact us to talk about your business needs.