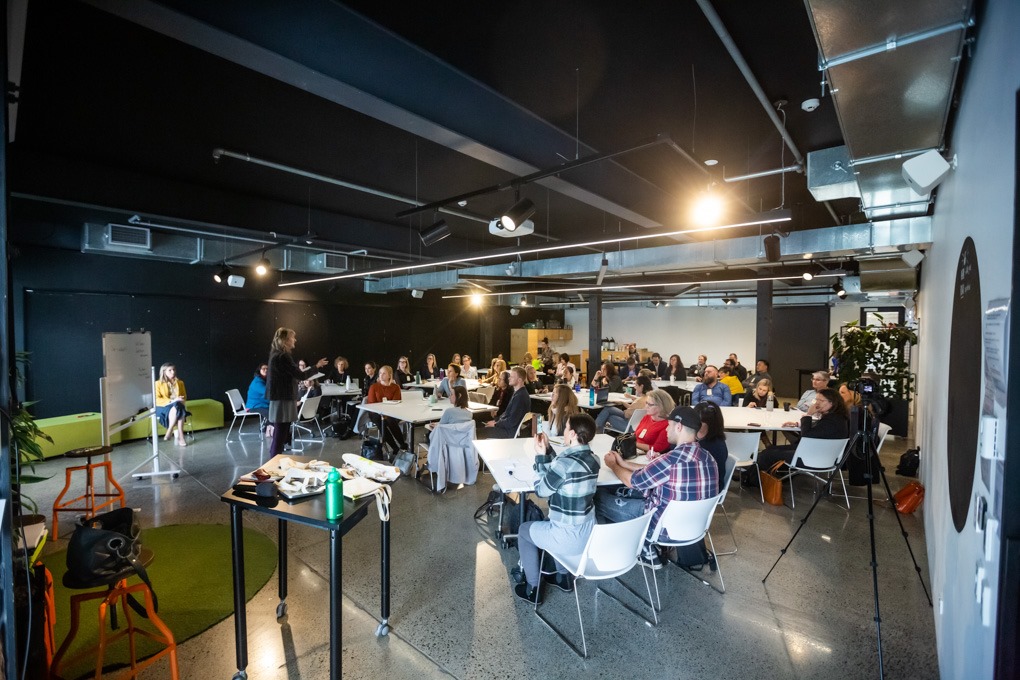 Picture credit: Sustainable Business Network
We were stoked to run a GoodSense workshop at 'The End of Plastic as We Know It' conference' on 28th August 2019 and delighted to support the Sustainable Business Network with this ako.
In the session, we looked at the opportunities to be heroes and the risks to brands of inaction or phoney action. I mentioned the Colmar Brunton Better World research, published earlier this year, has captured New Zealanders' growing concerns about plastics.
We also:
Covered some examples of brands telling their stories about plastics and sustainability.
This included how Comvita message their packaging. For instance see this about the Auckland Whale and Dolphin Safari, who now get passengers to collect daily micro plastics samples in the Hauraki Gulf and have arranged for these to be analysed.
Reflected on the insights in pairs
Explored the Five How Tos when telling your own story, namely:

Be clear and authentic about the problem you are solving and how MATERIAL it is. Is your goal to be better or to look better? (Beware of Greenwash like the AEPW which wants to keep single use plastics but reduce what reaches the ocean and whose founding members include oil and chemical companies)
Frame with context, goals, and progress – communicate the nature of the journey, where you are headed and how far down the path you are
Do your homework – assume deep knowledge from journalists and customers and remember stories can now be told to 1,000s in seconds, for free!
Work with others – consider certification by a third party, or be part of a collaborative story like Again Again, or crowdsource with suppliers/customers
Inspire with emotion – be bold, fun, visual, on brand!
REMEMBER – the medium is the message – don't use a plastic wrap on a vehicle to tell your plastic free story!  Disposal instructions on-pack are a good thing – make it easy for your customers!
We also discussed in small groups one improvement to make in communicating context, goals or progress – using at least one of the five How Tos, then shared some of the korero.
We are grateful to our client Tracey Ahern from BeeBio for sharing the story of their Au Natural range as part of the session.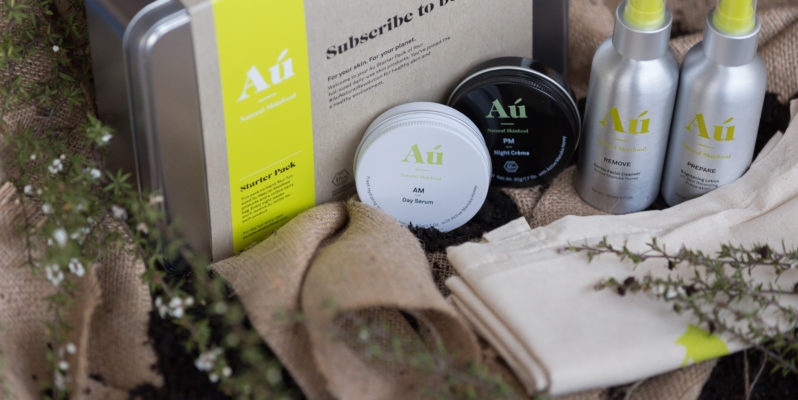 You can see more about the work we do with clients at GoodSense here – and if you'd like to book us to run this workshop for your group or organisation please contact us.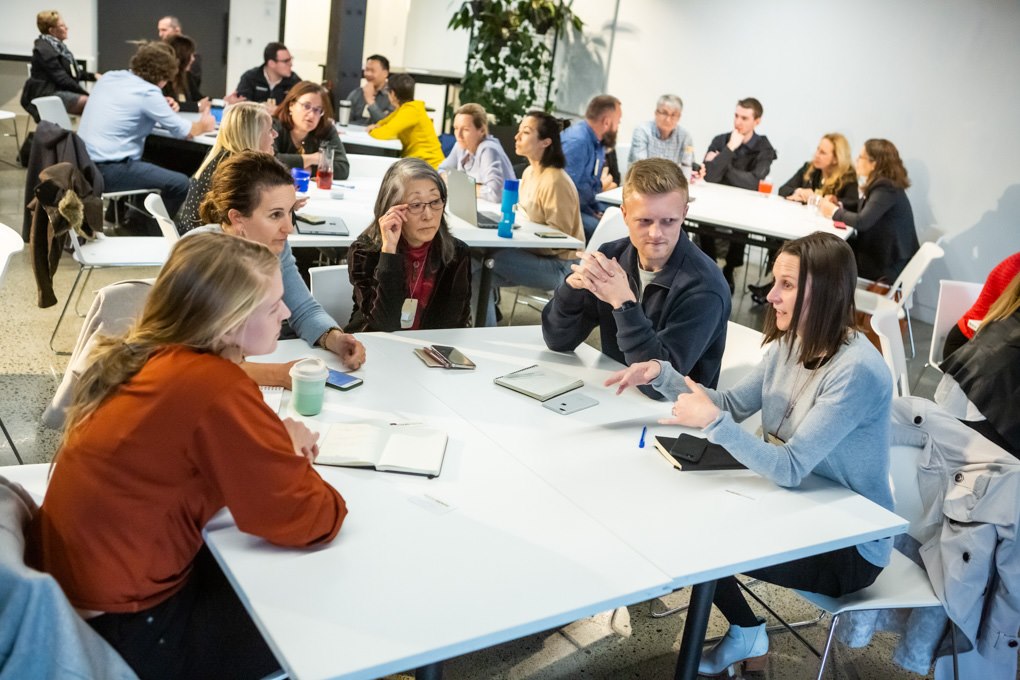 Picture credit: Sustainable Business Network